Think organic,
Inspire the future
About i³-opera
Be one of a kind. Make your dreams come true with organic photonics and electronics.
i³-opera contributes to innovations through applied and practical research and strives to meet the global market demand by offering solutions to customers.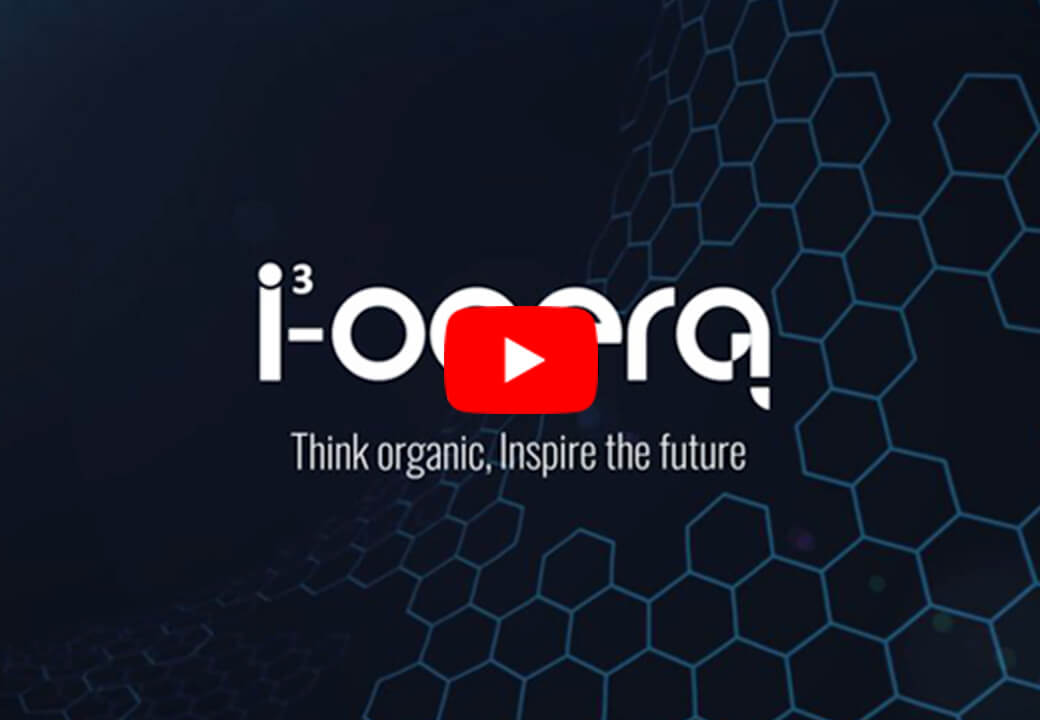 Our business
Cutting-edge technologies and accumulated know-how to meet our customers' expectations.
i³-opera is contracted to design and evaluate customized organic light emitting diodes (OLEDs) and also develops OLED process technologies for their customers.
Platform for OLED fabrication and evaluation

Joint/commissioned research to meet our customers' demands

Technical consulting for process development and materials research.
Research
See some examples of our work and results.
Contact us
Feel free to contact us if you have any questions about commissioning some research or OLED evaluations.