Our business
Cutting-edge technologies and accumulated know-how to meet our customers' expectations.
i³-opera is contracted to design and evaluate customized OLEDs and also develops OLED process technologies for their customers.
Platform for OLED fabrication and evaluation

We integrate state-of-the-art OLED architectures into our specialized fabrication techniques by thoroughly focusing on the reproducibility of the device's performance. Our customers can make profitable use of our evaluation data for their product development and marketing.

Joint/commissioned research to meet our customers' demands

Based on the cutting-edge expertise and achievements attained from previous unique works, we are contracted to undertake research and development for our customers.

Technical consulting for process development and materials research

Our specialized skills and strong networks in the organic photonics and electronics field will help our customers to resolve their specific technical issues.
Platform for evaluation of OLED-related products
i³-opera offers OLED solutions through self-completion of a series of steps in-house, such as substrate preparation, characterization, and analysis. The evaluation data will also benefit our customers by accelerating their research and development roadmap in addition to their product marketing.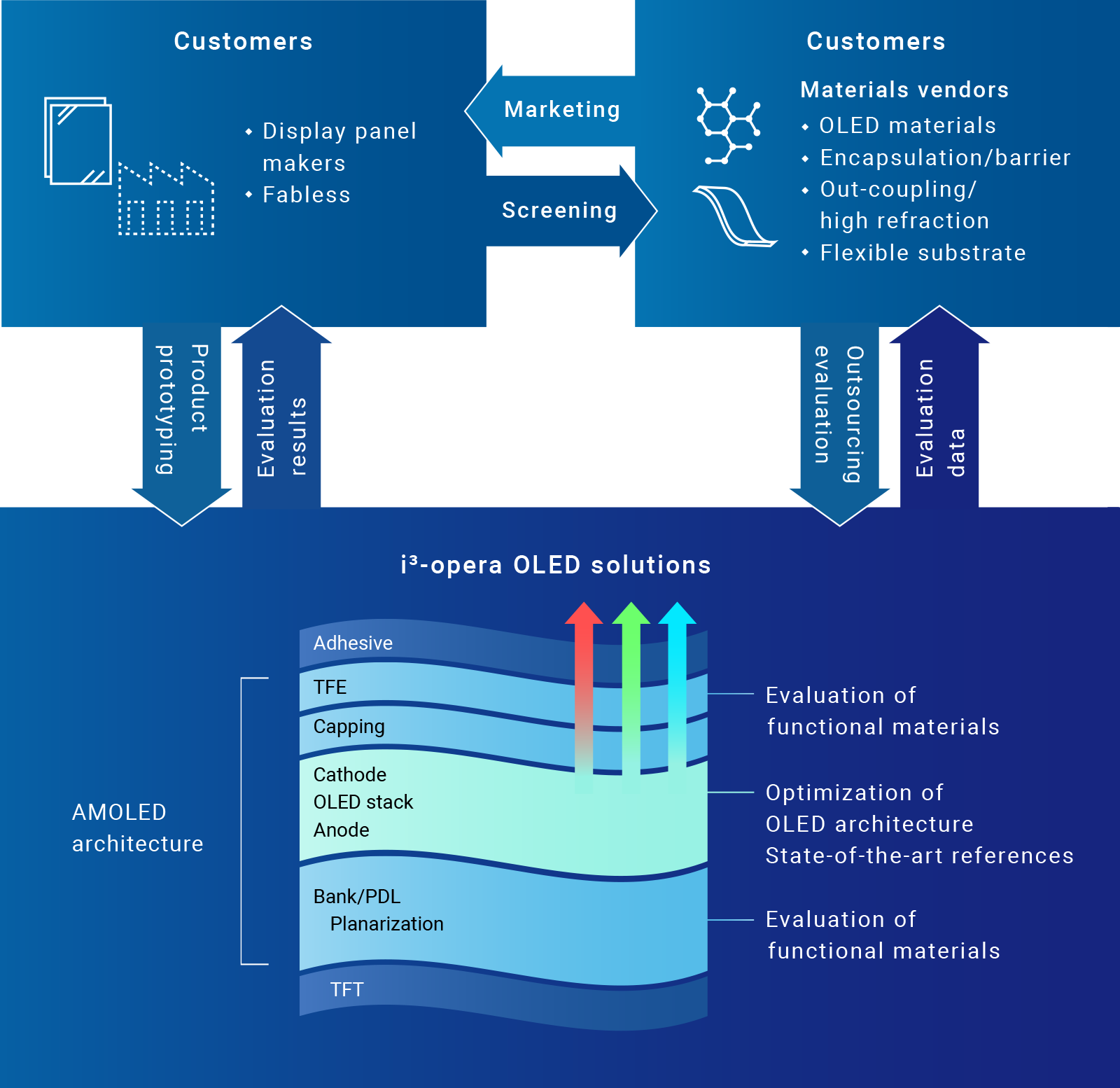 Self-completion from substrate preparation to device characterization in-house


Some examples of our instruments.
Automatic IVL measurement unit

Light distribution measurement/integrating sphere

OLED lifetime measurement

Molecular orientation characteristic measurement system

Absolute PL quantum yield spectrometer

Vacuum TG-DTA

Nano 3D optical interferometer